Climate-Induced Poverty in Coastal Bangladesh: Policy Implications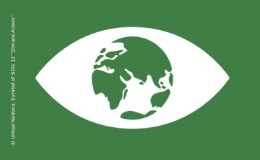 CROP POVERTY BRIEF 43: By Saleh Ahmed (PhD candidate in Arid Lands Resource Sciences (minor in Global Change) at the University of Arizona (USA).
October 2018
This Poverty Brief discusses how natural disasters can create poverty traps for millions of people in coastal Bangladesh. It also highlights the importance of systems-level thinking to capture the complex but dynamic relationships between climate change, natural disasters and poverty in resource-constraint conditions.
Ahmed argues that people whose livelihoods are dependent on various climate-sensitive sectors, such as farming and fishing, are the major victims of climate change and any weather- and climate-related anomaly.
CROP POVERTY BRIEF 43: Climate Induced Poverty in Coastal Bangladesh: Policy Implications

Overview of CROP Poverty Briefs

31.01.2019