Human Security as a Sine Qua Non for Poverty Reduction and Sustainable Development in Africa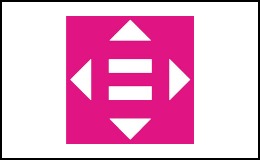 CROP POVERTY BRIEF 50: by Ojijo Odhiambo and Fatima Umar (UNDP Nigeria Country Office).
May 2019
Across the globe, many people remain vulnerable and are at risk of sliding back into poverty despite the commendable efforts made by the international community in reducing absolute poverty over the past three decades.

The concept of human security, measured by the Human Security Index (HSI), can provide a useful measure of development that African countries could adopt in their pursuit of the SDGs and Agenda 2063 aspirations.

Human security focuses on socioeconomic issues affecting individuals and societies rather than extra-territorial threats affecting national borders and sovereignty.

The HSI, appropriately contextualised at the regional level, would allow for cross-country comparisons and monitoring of progress towards poverty reduction, regional economic integration as well as Agenda 2063 and the SDGs.

Security is key to the aspirations of and commitments made by African leaders in the context of Agenda 2063 and the SDGs, and it may be an opportune moment to begin measuring and assessing progress towards.
CROP Poverty Brief 50: Human Security as a Sine Qua Non for Poverty Reduction and Sustainable Development in Africa
Overview of CROP Poverty Briefs

01.08.2019