Poverty and Sustainable Development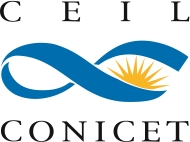 ANNOUNCMENT: New research programme collaboration between CROP/ISSC and CONICET-CEIL
April 2017
CROP and the ISSC have signed an agreement to run a joint Poverty and Sustainable Development Programme in co-operation with the National Scientific and Technical Research Council of Argentina (CONICET), through the Labour Research and Study Centre (CEIL).

The programme will be led by Guillermo Neiman (CONICET-CEIL) and Alberto D. Cimadamore (CROP/ISSC). The Secretariat will be hosted by CEIL in Buenos Aires, Argentina, while a Scientific Committee (SC) consisting of six members will oversee the development of activities. The SC members are appointed on the basis of their status as recognised specialists in the subject area.
The SC and programme partners are jointly responsible for monitoring the planned activities and evaluating the results in relation to scientific achievements.

Follow this link for more information.


30.08.2017