Revealing poverty: Speech and representation of the poor in the Brazilian media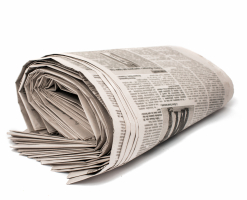 CROP POVERTY BRIEF: By Victoria Darling (Professor at UNILA, Brazil, and postdoc researcher at Buenos Aires University, Argentina).
April 2018
This Poverty Brief approaches the study of poverty and inequality in Latin America from a cultural perspective. It is based on an analysis of newspaper articles in Brazil, which shows how both poverty and inequality are "naturalised" within the hegemonic media.

Darling argues that a method to unveil the public discourse of poverty is to enter into the semantic field of poverty, as expressed in the hegemonic press. The understanding of the social construction of poverty is enriched by the media, which not only shows an image of the poor, but also points out explicitly and implicitly the tensions faced when addressing the challenges it poses. The cultural dimension of poverty makes it possible to work on the way in which poverty is subjectively constructed.
CROP POVERTY BRIEF 40: REVEALING POVERTY: SPEECH AND REPRESENTATION OF THE POOR IN THE BRAZILIAN MEDIA.

Overview of CROP Poverty Briefs
16.04.2018