Fifth Annual Amartya Sen Essay Prize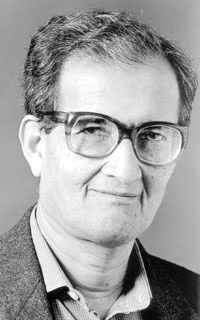 ESSAYS: Award ceremony will be held at social justice conference.
12-15 March 2019 | Nairobi, Kenya
Global Financial Integrity and Academics Stand Against Poverty has selected the winners of the fifth annual Amartya Sen Prize: the two best original essays on assessing the human impact of illicit financial flows out of Africa.

First place is awarded to the essay "Political corruption, illicit financial flows, and the damage they do to the local economy and population: a case study of Nigeria" by Kenneth Okpomo. Janet Bolarinwa is awarded the second prize for the essay "Assessing the Human Impact of Illicit Financial Flows of Africa."
Both authors will receive their prizes and prize monies at the conference "Improving Domestic Resource Mobilization and Stemming Illicit Financial Flows (IFFs): Enhancing Institutionalised International Cooperation and local capacity for DRM"; 12-15 March 2019, Hekima Jesuit University College Peace Institute, Nairobi, Kenya.
17.01.2019