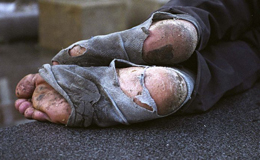 Crop Events
May 13-15, 2013 / University of Bergen, Norway
Organized by the Department of Health Promotion and Development (HEMIL), UiB Global, and CROP.
May 6, 2013, 12-14, / University of Bergen
Open lecture with CROP Fellow Professor Maria Petmesidou: What is the status and impact of the financial crisis on the welfare states in Greece and other countries in South Europe?
March 26-27, 2013 / Quito, Ecuador
CROP, jointly with the ISSC, IHDP and Andean University Simon Bolivar, is organizing two public panels, taking place within the framework of the WSS Seminar "Sustainable Urbanization: Innovative approaches to understanding urbanization in the 21st century".