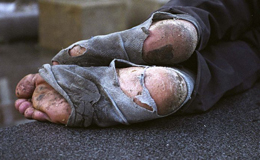 Crop Events
Sept 2, 2014 (14-16.00 hs.) / Itaipu Technological Park, Iguazu Falls, Brazil
Public event at XXXVIIth Brazilian Congress of Communication Sciences - Intercom 2014.
February 9-11, 2015 / Cape Town, South Africa
Workshop organised by CROP, Southern African-Nordic Centre (SANORD), UiB Global (UiB) and School of Government (University of Western Cape).
Deadline: August 31, 2014
CROP in cooperation with Zed Books, requests entries for the CROP International Studies in Poverty Prize 2014.