5 Student Mobility Scholarships available for UiB Masters students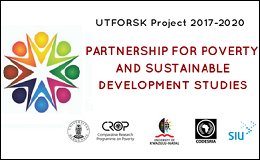 SCHOLARSHIPS available for Masters students at the University of Bergen to participate in a summer school at UKZN in June-July 2018. APPLICATION DEADLINE: 19 February 2018
25 June - 9 July 2018 | University of KwaZulu-Natal (UKZN), Durban, South Africa
Summer (Winter) School 2018
University of Kwazulu-Natal (UKZN)
Durban, South Africa

Offered as part of the CROP/UiB-UKZN "Partnership for Poverty and Sustainable Development Studies"

MASTERS MODULE IN DEVELOPMENT STUDIES:

Political Economy of the Welfare State | Poverty and Sustainable Development


25 June - 9 July 2018


Application deadline: 19 February via the ELECTRONIC APPLICATION FORM
NB: The scholarships cover all travel, accommodation and living expenses for students participating in the summer school. Health insurance, travel insurance and pocket money are the responsibility of the students. For more information, please contact the CROP Secretariat: crop@uib.no
Eligible students must currently be pursuing a Masters degree at the University of Bergen, Norway.
See also: Student information summary v3 - UKZN summer winter school 2018​

USEFUL LINKS:
http://sobeds.ukzn.ac.za/Homepage.aspx
https://psdspartnership.w.uib.no/ (work in progress)
last updated:

16.02.2018