Including Children and Adolescents in Progress for the SDGs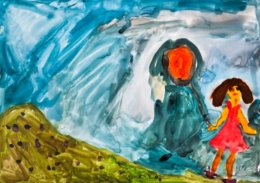 CALL FOR PAPERS (Deadline 1 June 2018): International workshop organised by CROP (ISSC/UiB), Equity for Children / The New School and SOS Children's Villages.
11-12 October 2018 | The New School, New York, USA
Photo: Colourbox
INCLUDING CHILDREN AND ADOLESCENTS IN PROGRESS FOR THE SDGs: UNDERSTANDING AND ADDRESSING EXCLUSION AMONG POOR CHILDREN
Supported by UNICEF, UNDP, Save the Children, the Global Coalition to End Child Poverty and ChildFund Alliance.
Poverty and social exclusion affect children and adolescents in different ways than they do adults. The purpose of the conference is to make a concrete contribution, within the context of the SDGs, to understanding, defining, measuring, and addressing social inclusion among girls and boys living in poverty, in particular relation to:
Target 10.2
Target 11.3
Target 11.7
Target 16.2
The organisers are especially interested in investigating how knowledge, information, data collection, measurement and monitoring can support strategies and innovations to prevent and effectively address the main drivers of poverty, exclusion and violence against children and adolescents. There will be a particular focus on gathering information about "invisible children", who are not covered or counted in standard surveys. An effort will be made to conceptualise the issues in different social contexts, explain them in causal terms, and find feasible solutions within the timeframe of the SDGs' targets to the problems that affect the realization of the rights of an unacceptable number of children globally, including in (mega) cities.
The workshop will be held in English, and selected participants will engage actively in presentations and discussions of all the papers. After the workshop, participants should be willing to work on their paper with a view to publication. Participants are responsible for their own travel expenses and insurance. A limited number of travel grants will be available.

DEADLINE FOR SUBMISSION OF ABSTRACTS: 1st June 2018

13.04.2018