Poverty as Ideology: Rescuing Social Justice from Global Development Agendas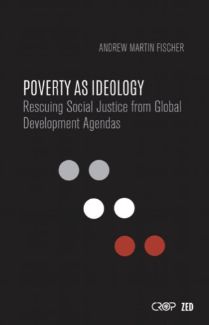 LITERARY SALON: Andrew Fischer, winner of the International Studies in Poverty Prize awarded by CROP and Zed Books.
14 May 2019 | Bergen Global
This provocative work offers a radical new approach to understanding poverty based on a comprehensive and accessible critique of key concepts and research methods. It upends much of the received wisdom on poverty alleviation to provide an invaluable resource for students, teachers and researchers in the social sciences.
All are welcome to attend.

Time: 12:00-13:30, Tuesday 14 May
Place: Bergen Global, Jekteviksbakken 31

https://www.facebook.com/events/440778729989628/

The book can be purchased from Amazon and is also available via open access at: https://bora.uib.no/handle/1956/20614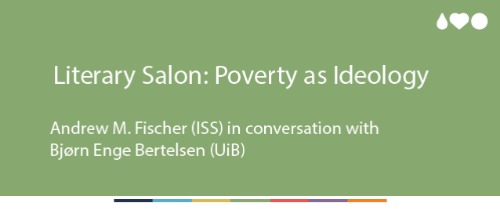 18.12.2019