CROP and Sustainability Science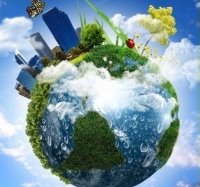 Sustainability Science is an emerging field that CROP has been working on since 2013 with the purpose of identifying theoretical and methodological tools to respond to global challenges such as poverty, climate change and sustainable development for all.
After organising two workshops on Sustainability Science in May 2013 and January 2014 in collaboration with the University of Bergen's (UiB) HEMIL Centre and UiB Global, CROP has been seeking to develop this area of research by bringing together different disciplines and taking advantage of research efforts already underway. A seminar series was thus organised together with the Bjerknes Centre for Climate Research during spring 2015, assembling a group of professors, researchers and PhD candidates representing different faculties and various specialised research fields at UiB.
So far, this project has produced the following concrete outputs:
03.10.2017