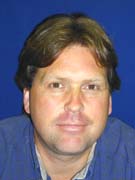 Leif Jensen
Professor Agricultural Economics and Rural Sociology, Penn State, USA
Leif Jensen is Professor of Rural Sociology and Demography, and Coordinator of the Graduate Program in Rural Sociology, Penn State.
Jensens research interests are found within three broad areas: social stratification with emphasis on poverty, employment and underemployment, and informal work and other household economic survival strategies. Much of this work focuses on rural populations and rural-urban differences; demography with special attention to migration and immigration; and the sociology of economic development with a focus on Latin America.
His recent publications include "Birth and Fortune Revisited: A Cohort Analysis of Underemployment, 1974-2004" (Population Research and Policy Review, with Tim Slack); "Poverty" (Encyclopedia of Rural America: The Land and People, with Eric B. Jensen).