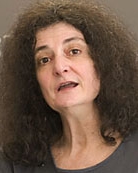 Lucy Williams
Professor / Northeastern University School of Law, Boston MA, USA
Lucy Williams focuses on the dependency created in low-wage labor relationships, and how the political rhetoric connecting "dependency" with receipt of welfare has diverted attention from the structural issues within low-wage labor markets.
She has a long and impressive record as both an academic and a litigator in the areas of unemployment insurance, Social Security and related welfare programs. In recent years, she has expanded her work to address issues of global poverty.
Prior to joining the Northeastern faculty, she was an attorney with the Massachusetts Law Reform Institute for 12 years. Professor Williams teaches in the area of social welfare law, and has written articles for publications including the Yale Law Journal and Politics and Society, and is involved in the law school's Legal Skills in Social Context program. In 1994-1995, she was honored by the school as the Public Interest Distinguished Professor.