CROP ANNUAL REPORT 2018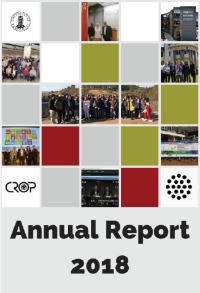 This report presents CROP's activities for the period January-December 2018.
May 2019
The year 2018 was a turning point for CROP, and this annual report will be the last one in the current format. During the course of 2018, CROP's parent institution, the International Social Science Council (ISSC), merged with the International Council for Science (ICSU), to create the largest science organisation in the world, the International Science Council (ISC). The scheduled renegotiation of an agreement on CROP between the ISC and the University of Bergen will take place in the first half of 2019 and will seek to establish a common platform for a future global research programme.

31.05.2019