Feminist Scholarship, Universities and Social Transformation in Africa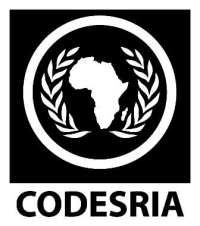 CALL for applications to CODESRIA 2017 Gender Institute (Deadline 15 May, 2017).
12-23 June 2017 | Dakar Senegal
The Council for the Development of Social Science Research in Africa, CODESRIA, invites applications from academics and researchers from African universities and research centers to participate in the 2017 session of the Gender institute.

Over the last two decades, CODESRIA has convened an annual gender institute to fortify efforts at integrating gender research and scholarship into the mainstream of social science in Africa. The overall objective of the gender institute continues to be to contribute to a greater awareness about gender issues in African social research milieus, the integration of gender analysis into social research undertaken in Africa, and the inclusion of gender approaches in the agenda of social science debates on methodology.

Feminism and gender discourses have potential to create alternative visions of society by challenging structural obstacles to progressive social change. While past scholarship has focused on examining how the institutions have been made receptive to feminist scholarship and to the female gender in a physical and epistemological sense, it is time reflections were made on the extent that feminist scholarship has made universities in Africa better institutions for society; for the transformation project. How empowering has gender scholarship been in imagining better approaches to studying and producing knowledge on and about Africa?

Candidates submitting proposals for consideration as laureates should critically interrogate the outcomes of feminist and gender scholarship in connection to the broad debate on the role of higher education in social transformation; understood more generally as the radical and fundamental changes in society's core institutions, the polity and the economy, with major implications for relationships between social groups or classes, and for the means of the creation and distribution of wealth, power and status. Proposals should more specifically interrogate issues revolving around trends in knowledge production and consumption, its content, quality, utility and demand for Africa's transformation and its fit with regards to sustainable development concerns in Africa.

For more information including details about how to apply visit CODESRIA webpage.

20.01.2020