International Science Council (ISC) inaugural Action Plan 2019-2021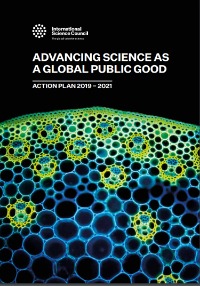 The ISC's inaugural Action Plan, Advancing Science as a Global Public Good, was recently shared with ISC members.
October 2019
The Action Plan marks the culmination of many months of Board discussions, consultation within the ISC membership and (co-)sponsored programmes, and with the broader international science community. It represents an ambitious programme of much-needed initiatives that is intended to position the ISC as an impactful global voice for science in four domains: the 2030 Agenda for Sustainable Development, The Digital Revolution, Science in Policy and Public Discourse, and The Evolution of Science and Science Systems.
The full version, and a mobile friendly version, can be accessed here:
https://council.science/actionplan
14.04.2020