Eradicating Extreme Poverty: Democracy, Globalization, and Human Rights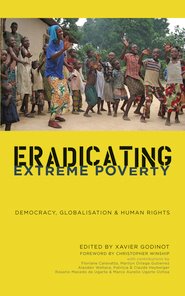 BOOK edited by Xavier Godinot
PlutoPress, January 2012
After decades of troubled development policies, this book outlines a new approach which the contributors hope will help policy-makers, researchers, students and academics.
Editor Xavier Godinot and his colleagues build on experiences, capabilities and strategies of the poor themselves. They argue that the first step is a close connection with poor communities followed by a commitment to take action alongside them.
Life-stories from Burkina Faso, France, Peru and the Philippines are used to show that the poor should be involved in their own liberation.


Visit Pluto Press for ordering information
13.09.2016