Joint winners of CROP International Studies in Poverty Prize 2016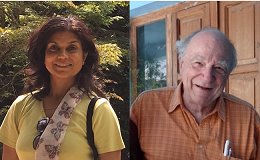 ANNOUNCEMENT: The CROP Secretariat is pleased to announce joint winners of the CROP International Studies in Poverty Prize 2016, awarded in co-operation with Zed Books, London.
November 2016
The prize is awarded annually to outstanding monograph proposals contributing to research on global poverty eradication or prevention.
The 2016 CROP prize will be shared between two excellent submissions:
David Barkin: 'Food Sovereignty as a Strategy for Confronting Poverty and Inequality'
In his winning book proposal, David Barkin (Professor of Economics at the Universidad Autónoma Metropolitana in México City) challenges current approaches to alleviating poverty (which emphasise publically administered social welfare programmes) by focusing on the direct action of communities to organise themselves to satisfy their own basic food needs and those of their region with self-help development strategies. The CROP International Studies in Poverty Prize 2016 evaluation committee lauded Barkin's proposal as 'envisioning a very important and topical project of community-based action that challenges mainstream approaches to social welfare. The attractiveness of the normative implications of this approach increases when we realise that the resulting programme could be applied in both rural and urban areas.'


Meera Tiwari: 'Why some development works'
In the other winning entry, Meera Tiwari (University of East London) draws attention to success stories in the fight against poverty and focuses on what made them successful. Using a multidimensional understanding of poverty, the book proposal aims to offer insights into causal, enabling, and impeding factors for progress at both macro and micro levels, working on case studies from ten countries across Latin America, Africa, and Asia. The evaluation committee judged her manuscript to 'address a crucially important topic that has been the subject of extensive debate across a range of disciplines. The hypothesis that, in order to work, development efforts must fit, or be geared to, the specific social context in which they are applied seems both right and important. The proposal's originality and relevance make it a deserving shared winner of the 2016 CROP prize.'
Both manuscripts will be published in due course as monographs in the book series 'International Studies in Poverty Research', which is a joint venture by CROP and Zed Books. In addition, the authors will share the monetary award sum of 50.000 NOK (8.500 USD).
More information on the CROP International Studies in Poverty Prize. The submission deadline for the 2017 prize will be 1 September 2017 and will be open to both book proposals and finished manuscripts.
30.08.2017