Responding to Poverty in South Africa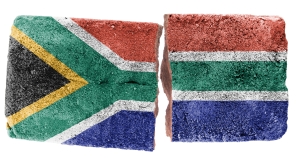 CROP LECTURE by visiting researcher and CROP Scientific Committee Member, Etienne Nel.
27 June 2014 (10:00-11:30) | Bergen Resource Center for International Development, Norway
Etienne Nel is professor of geography at the University of Otago (New Zealand), and member of CROP's Scientific Committee.
Addressing poverty remains one of the key challenges facing the post-apartheid government in South Africa. Recent government policy pronouncements and the pursuit of the 'development state' marks a re-energized focus on this pressing challenge. Key within this policy shift is a clear recognition of the value of spatial interventions, following two decades in which such thinking was down-played.
In this presentation Prof. Nel will give an overview and assessment of current thinking and outcomes achieved in South Africa and possible lessons which the experience might reveal.

Venue: Bergen Resource Center for International Development
Date and time: Friday 27 June 2014, 10:00-11:30


06.02.2017