Universities for Poverty Alleviation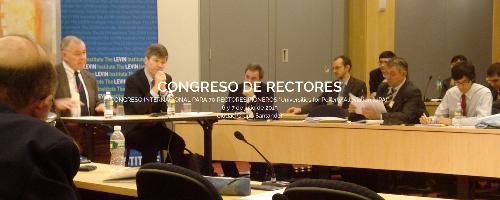 CONFERENCE: The World Academic Congress for Poverty Alleviation will engange the world's educational thought leaders in action oriented critical analysis of one of the world's most pressing social challenges.
6-7 July 2015 | Madrid, Spain
University presidents, rectors and chancellors will share the current work of their constituencies and will collaborate toward effective synergies in the future, with the goal of reducing global poverty in a measurable and significant manner.
CROP Chair Prof. Thomas Pogge will be a speaker at the Congress.
Main objectives of the congress is:
Analyze the current state of poverty in the world
Identify potential synergies and set action agenda
Examine the potential available through the Online Global Platform (Universities for Poverty Alleviation, UPA)
Enhance the impact among teachers, students, other universities and society to join efforts in poverty alleviation
Commit to engage other university leaders toward poverty alleviation worldwide
11.05.2016