Call for CROP FELLOWS 2014-2018

ANNOUNCEMENT: The first CROP Fellows were appointed for the period 2010-2014. The CROP Secretariat is now issuing an open call for 15 fellows for a new term 2014-2018.
Deadline: 30 November 2014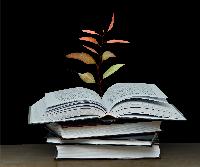 CROP Fellows are ambassadors of the CROP programme and constitute a core resource group of committed scholars and/or activists who can lend ideas, help promote the CROP network, lead strategic initiatives in thematic working groups and serve on programme committees for CROP workshops and other events.
CROP Fellows are officially appointed by the ISSC.
CROP Call for Fellows 2014-2018
CROP Fellows Terms of Reference
Deadline for applications: 30 November 2014
23.11.2016