The Politics of Inclusion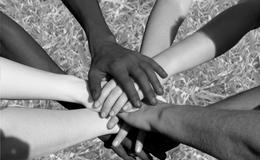 WORKSHOP: Organised by CROP and UNESCO's Management of Social Transformations Programme (MOST).
6-7 July 2017 | Paris, France
Despite the fact that there is still no absolute consensus on social exclusion and social inclusion within the context of the social sciences, the concept of social inclusion is broadly accepted to be connected to poverty eradication. As highlighted by several authors, it is usually considered to be an "antidote" to poverty.


The ability to address competing interpretations of social inclusion, and to advance the concept as a key theoretical underpinning of the struggle against poverty, is rapidly emerging as a practical necessity for organisations such as UNESCO and CROP.

This workshop will focus on examining how the Sustainable Development Goals (SDGs) and targets aimed at social and economic inclusion are conditioned by poverty, inequality and power relations, as well as on the types of social transformations that may be capable of changing the dynamics that keep people disadvantaged.

The workshop will critically assess both theoretical perspectives and empirical analysis, in order to discuss:

The potential contribution of the social and human sciences to reduce poverty and promote social justice and inclusion in the context of Agenda 2030, especially in the fields of competence of UNESCO
The way in which collaboration between UN entities and research networks and institutions could facilitate a shift in public policy-oriented analysis, from policy to politics and from particular anti-poverty interventions to longer-term development strategies focusing on social and economic inclusio
We invite proposals for papers that fit into one of the following four sessions:

Struggling with the concepts of inclusion, exclusion and adverse incorporation
Poverty and inequality as social constructions
Which social transformations are needed in order to "leave no one behind"?
Collaborative research: the way forward
CALL FOR PAPER PROPOSALS IS CLOSED AS THE DEADLINE WAS 31 JANUARY.
06.06.2018