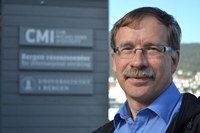 Etienne Nel
Professor / Dept. of Geography, University of Otago, NEW ZEALAND
Currently an Editorial Board member of the Journals: Applied Geography, Local Economy, the Journal of Geography in Higher Education and the Managing Editor of the New Zealand Geographer.
He chaired the International Geographical Union's (IGU) research commission on Marginalization, Globalization and Local and Regional Response from 2004-12 and he also chaired the IGU's research commission investigating (social and economic) marginalization and local and regional response
Nel has previously worked at the University of Transkei and Rhodes University, both in South Africa. His PhD was in the field of Economic Geography and was entitled "Regional and Local Economic Development in South Africa: A Case Study of the Eastern Cape". His research expertise and teaching experience lie in the broad areas of local/ urban/community economic development and responses to poverty.
He is the author/editor of some 10 book nearly 100 articles which examine aspects of community development, local economic development and urban survival primarily in Africa.
Selected publications:
Livelihoods and Vulnerability in the Aris and Semi-Arid Lands of Southern Africa (Co-authored): Transactions Press, New Brunswick 2010.
Africa: Diversity and Development (Co-authored): Routledge, London 2011.
Mountain regions in transformation (Co-authored): Global processes, Regional and Local Impacts and Responses. 2012.