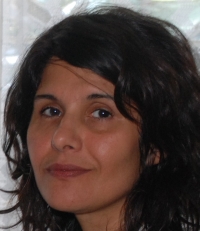 Juliana Martinez-Franzoni
Associate Professor, Researcher / University of COSTA RICA
Associate Professor at the University of Costa Rica (Institute of Social Research, School of Political Science, and Center of Political Research and Studies).
Dr. Martínez-Franzoni conducts research on comparative welfare systems in Latin America. Her research focuses on welfare regimes, social policy and inequality in Latin America. Together with Diego Sánchez-Ancochea (University of Oxford), Dr. Martinez-Franzoni is currently investigating the formation of universal social policies on the periphery. Together with Merike Blofield (University of Miami) she examines cross-national work/family policy in the five Latin American social policy forerunners.
As part of her academic service, she serves as co-editor of the ZED/CROP Global Poverty Series and member of Social Policy´s international advisory board. Along with extensive funding from the Carolina Foundation, the Latin American Council for Social Science Research, and the British Academy, Dr. Martinez-Franzoni's work has been awarded financial support from Fulbright´s Visiting Program for Central American Scholars, Kellog Institute for International Studies, DesiguALdades and other national and international resources
Her recent books include:
Good Jobs and Social Services (Co-authored): How Costa Rica achieved the elusive double incorporation. Hampshire: Palgrave Macmillan 2012.
Domesticar la incertidumbre en América Latina: mercado laboral, política social y familias. CLACSO-CROP 2008.
Among her recent authored and co-authored articles are:
"The Double Challenge of Market and Social Incorporation: Progress and Bottlenecks in Latin America". Development Policy Review 2014.
"Filling the missing link between universalism and democracy: the case of Costa Rica". Latin American Politics and Society (LAPS) 2014.
"Can Latin American Production Regimes Complement Universalistic Welfare Regimes?. Latin American Research Review 2013.
"Welfare Regimes in Latin America: Capturing Constellations of Markets, Families and Policies". Latin American Politics and Society 2008.
"Maternalism, Co-responsibility, and Socioeconomic Inequalities: A Typology of Work–Family Policies" (Social Policy).